I've been wanting to make myself a science-fiction looking keytag for a while now, and finally got around to actually doing it.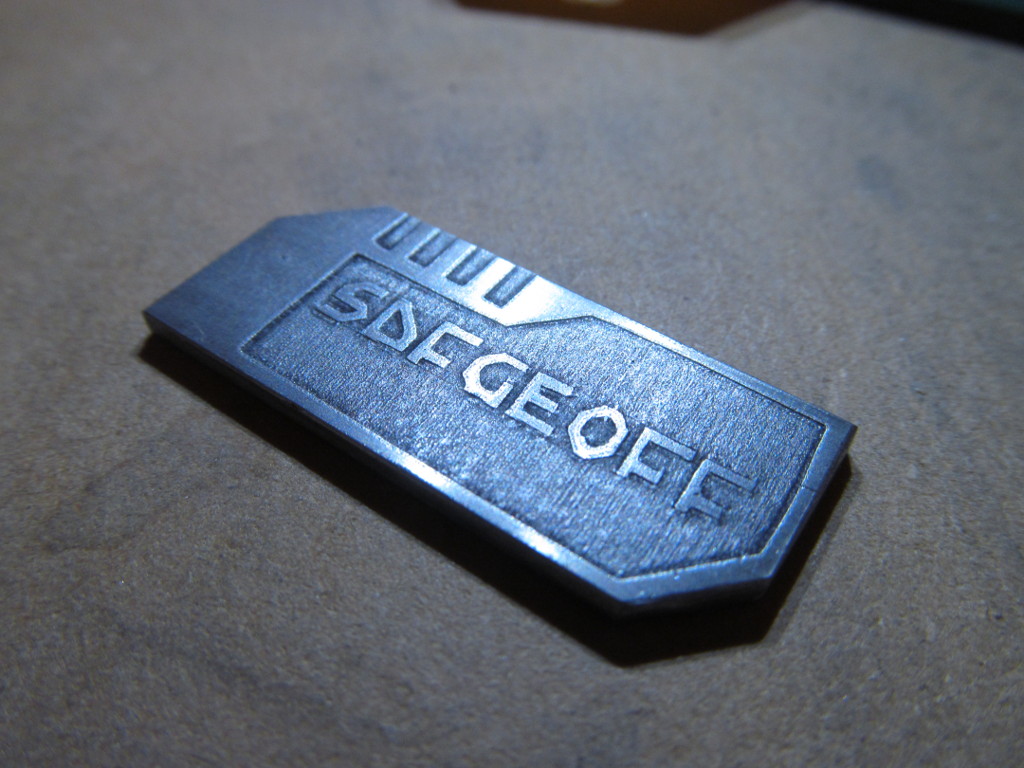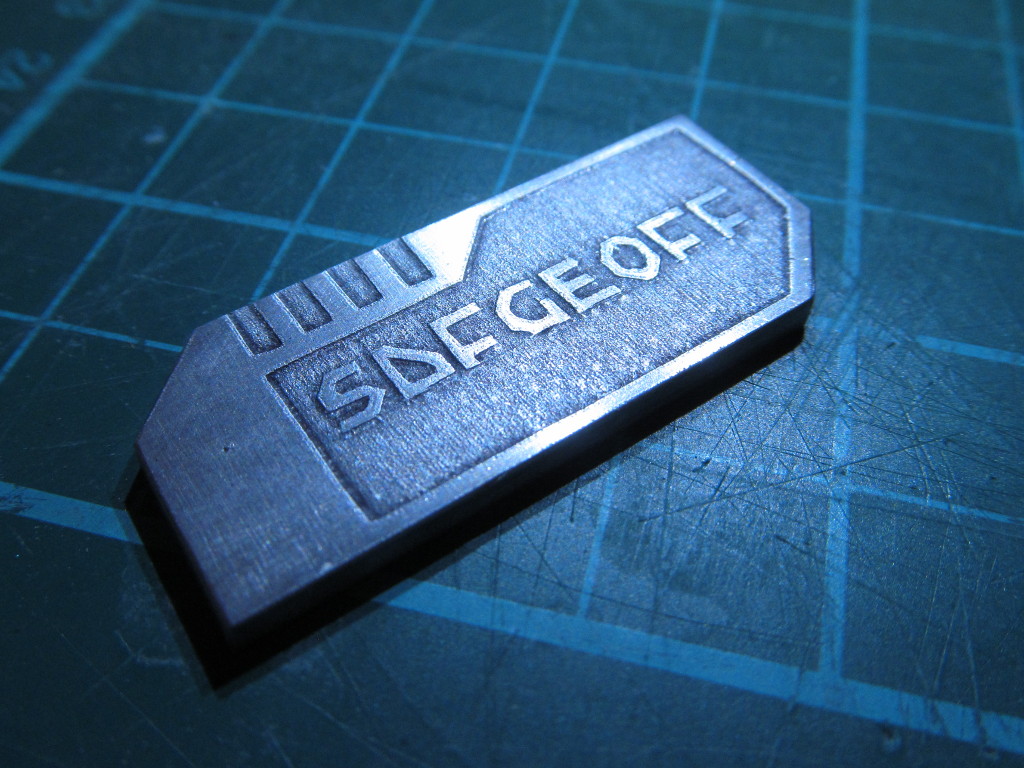 The Process
It started off as a sketch on a pad of paper, and evolved into the final design. From there it was digitized, first as a 3D model in blender to check it's form, and then as a 2D stencil: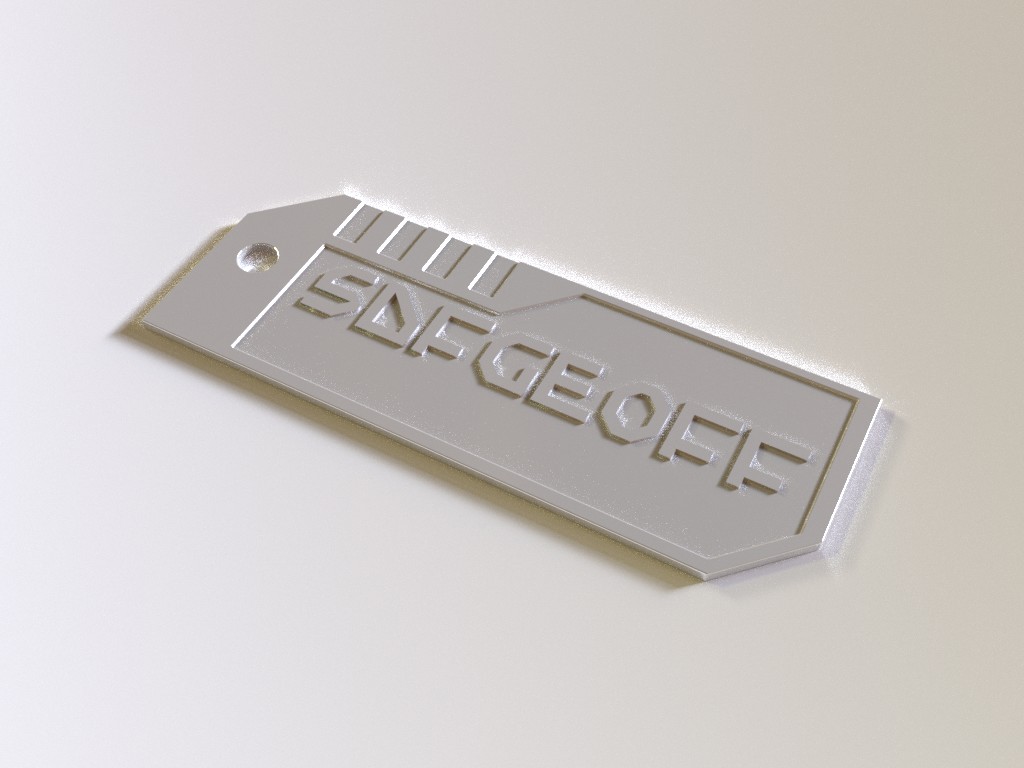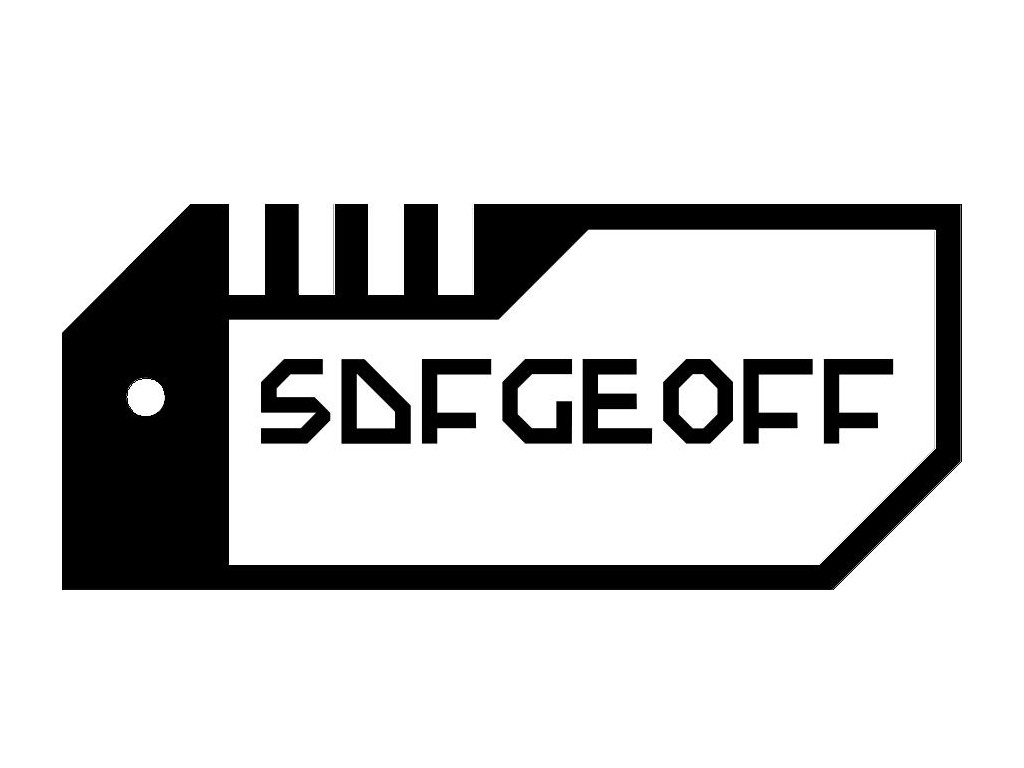 If I had been able to, I would have done a toner transfer onto the aluminium, but I have never managed to do it sucessfully. So instead, I used a piece of insulation tape as an etch resist. I printed the stencil and stuck it onto the insulation tape. From there I cut around it carefully with a craft-knife, leaving the border and edges (the raised bits). It took about 20 minutes, and unfortunately I don't have a photo.
I then placed the aluminium into a bath of salt water, attached the positive connector of a power supply to it (and the negative side to another electrode), and let it sit for half an hour. After half an hour, the glue holding the insulation tape on started letting go, so I had to remove it before the etch was as deep as I would have liked. To increase the sense of the etch, I then coloured in the keytag with a permanant marker. It rubbed off the smooth, un-anodized/etched aluminium, but was drawn into the more porus etched part. After a quick surface-polish with 1200 grit sandpaper, I ended up with the tag except for the hole (which I still have yet to drill).